How the Pricing Works
To allow for scale and flexibility, the pricing model has been carefully designed to give the client control over expenditure and the ability to budget and forecast.
---

Low cost annual 'right to use' license fee
One time Data Treatment fee per data feed
Low monthly usage subscription fee (support subscription)
"Pay per transaction" fee (per month)
The primary consultative, discovery engagement allows 3CEPS to establish a baseline to be able to present a customised and tailored proposal. 3CEPS anticipates that worst case scenario, every organisation will benefit from a minimum of a 33% cost reduction.
W

e automate.

W

e extract.

W

e deliver.

We customize pricing to ensure you gain a cost and value benefit. For a private consultation

contact us here

.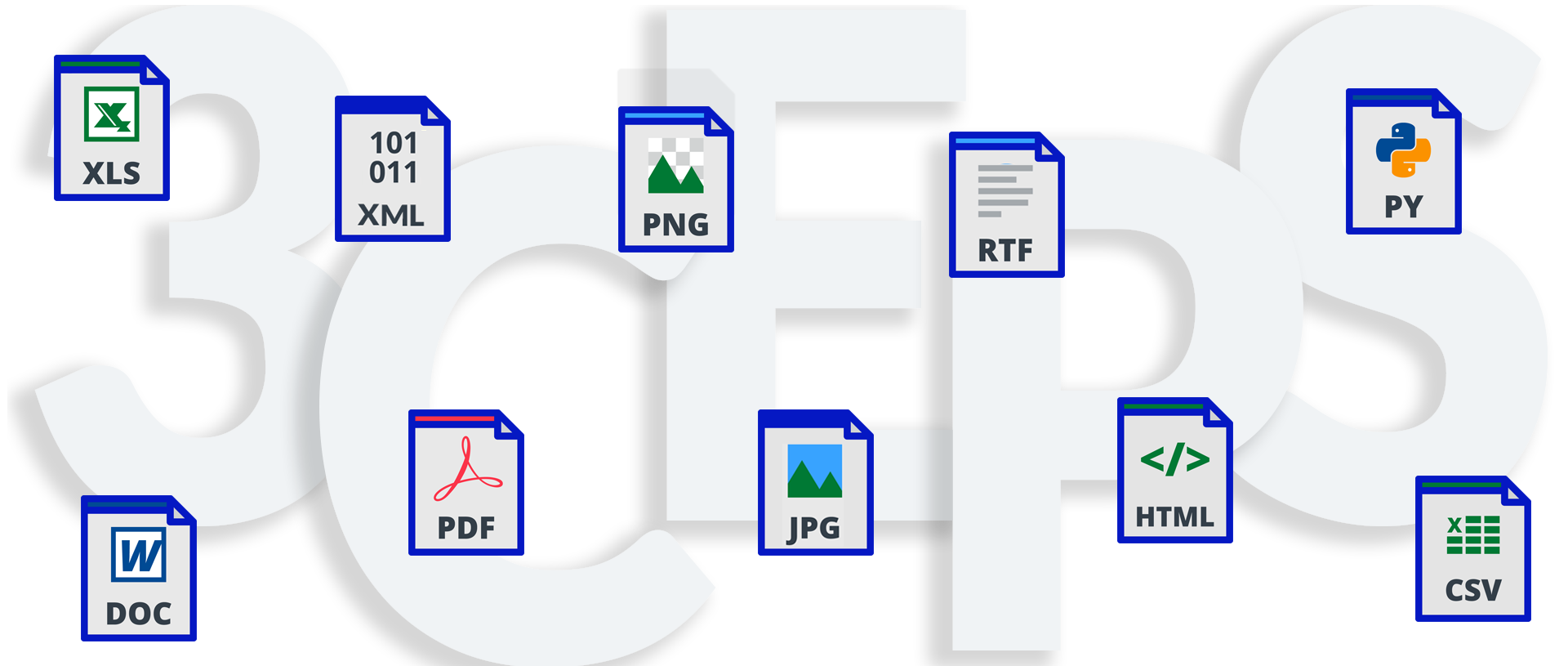 We
extract

. We

automate

.
We
map

. We

deliver

.
Minimum Specifications
Linux server compatible hardware
min. 500GB hard drive capacity
RAID 5 configured (min. 3 x hard drives)
Remote accessibility by 3CEPS (mandatory)
Stand-alone design and build
On premises server or cloud server resource (i.e. Azure)